Giant Tuna Gallery
Photos from some of our fishing trips with guests from Germany, Austria and other European and World countries. Is there anything better than taking a picture with a tuna heavier than you, often weighing close to 100 kg. These tuna photos will remain in our memory forever. If you would like to fish for tuna in Croatia, please let us know and we will gladly afford this experience.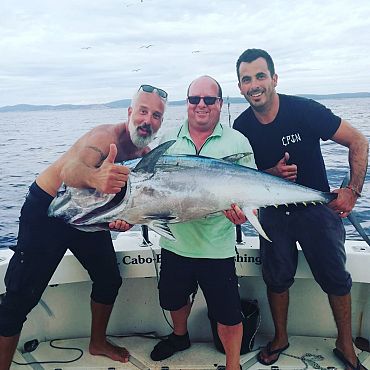 Tuna, a wild fish that lives on the high seas, has incredible strength and speed, so tuna fishing is so much more than just fishing, it's an adventure to be tempted at least once in a lifetime.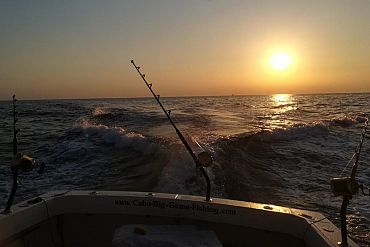 Wise people make good choices, so they choose Croatia as their holiday destination, where besides sunbathing and bathing, they can enjoy many of the benefits of nature that Croatia derives. And the real anglers are opting for Croatia because they can go there for successful Big Game Fishing on bluefin tuna.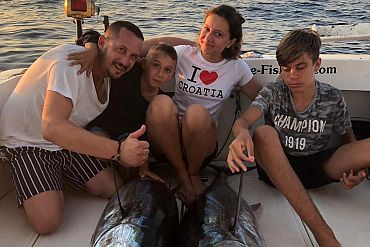 Season 2019. Starting port of Vodice. Is there anything better than a family trip, and when it's a family trip by sea and a boat trip to tuna fishing, it is the ultimate experience that will remain in your memory forever.
Hotel Olimpia Sky from Vodice recognized our quality and entrusted us with the purchase of tuna for their guests. Freshly caught Adriatic tuna on a plate of guests at the Olimpia Sky Hotel.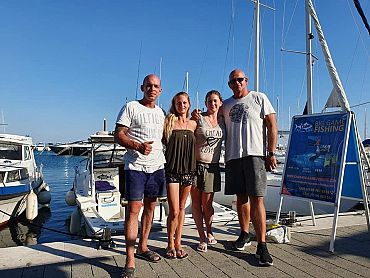 Girls and boys on fishing trip in Croatia. A day fishing trip resulted in two tuna caught. No one happier than our guests. Join us on your fishing trip in Croatia!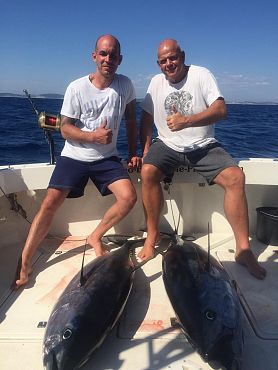 From Russia to Croatia on vacation and fishing. Real fishermen choose Croatia because they can go there for successful fishing for big game on bluefin tuna.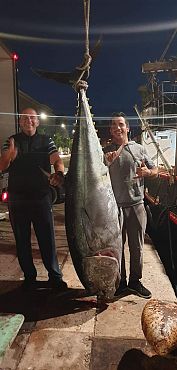 Ever wanted to catch big fish? In Croatia, this is possible, on a vessel equipped for tuna fishing, the CABO from Vodice and the true tuna vessel Vice Gulin. In his career, he has caught a lot of big tuna, the largest he pulled from the sea weighed about 200 kg. Reserve your place too!