Very important prior fishing day
It is important to know before you go fishing
For a successful fishing trip, be sure to follow the instructions that we should mention here.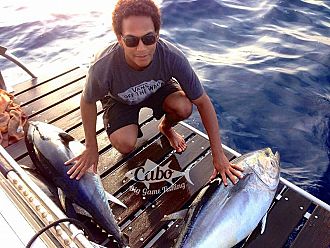 You are obliged to contact the captain beforehand. Due to his knowledge and experience, he will advise you on how to prepare and the clothes to wear for the trip based on the weather conditions at sea.
In the summer season it is very important to have sunglasses, a cap/hat and a sun protection cream with a high factor. In winter you will need warm and waterproof clothing including spare clothes.
All prey belongs to the board.
If the guest wants to bring their own fishing equipment, it is necessary to consult with the captain.
Price only includes the drinks (beer, juices, water) so please make sure to bring your own food for the day
If the weather in the open sea worsens on the day for which You are booked, the captain must arrange another term with You ASAP.
Special licenses are not included in the arrangement and may be bought before the trip, in arrangement with the captain.